Meet the ShowChoirStock.com creative team!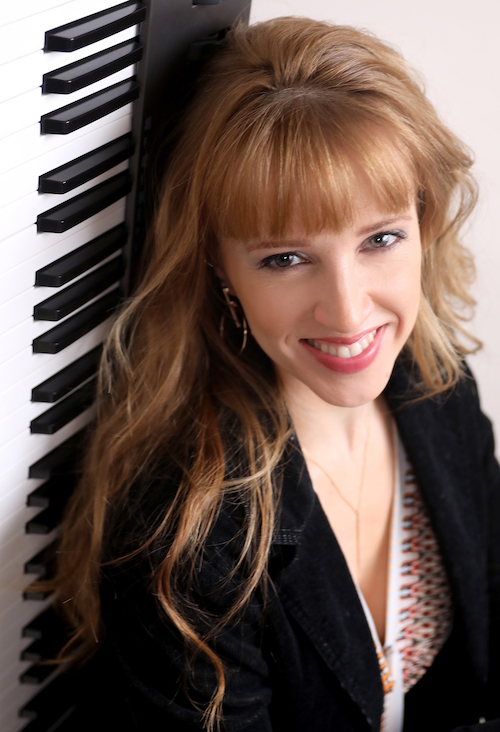 Anita Cracauer
Anita distinctly remembers starting her musical career plunking out "Rosanna" at the piano as a 3 year old. Piano lessons followed immediately, and soon she found herself as the accompanist for the show choir at Kennedy High School in Bloomington, MN. Her classmates knew she could chart out a song in a few minutes, and it wasn't long before she was formally arranging music for their performances. She majored in music education at the University of Minnesota School of Music, and then returned to Kennedy as a director, where she founded the JV show choir East Side Swingers and began arranging all of their competition shows. In 2002, Anita decided to make the leap into full time arranging and publishing by starting an online catalog of show choir music called Custom Arrangements (now known as ShowChoirStock.com). She's arranged thousands of titles for hundreds of show choirs across the country over the last 20 years!
Lately Anita has become more passionate about writing original songs for show choir. After honing her craft working with several directors to create custom-written songs for their comp shows, she now writes them for fun and creative fulfillment. She coaches other songwriters by leading a Virtual Songwriting Workshop every winter, and enjoys teaching songwriting and competition-prep clinics as well. In her spare time Anita enjoys gigging around the Twin Cities as the co-leader of the the jazz combo J Train Jazz and filling in on keys for other bands as well. She is married to her show choir sweetheart Dave (whose face-melting guitar solos are featured in many of our tracks!), and has enjoyed homeschooling their two kids over the last 13 years and counting.
While Anita prefers to feature her amazing female vocalist team on the solos for her tracks, she will occasionally sing one if it's short and not too challenging!
Here's her favorite on her original song "Dream With Open Eyes".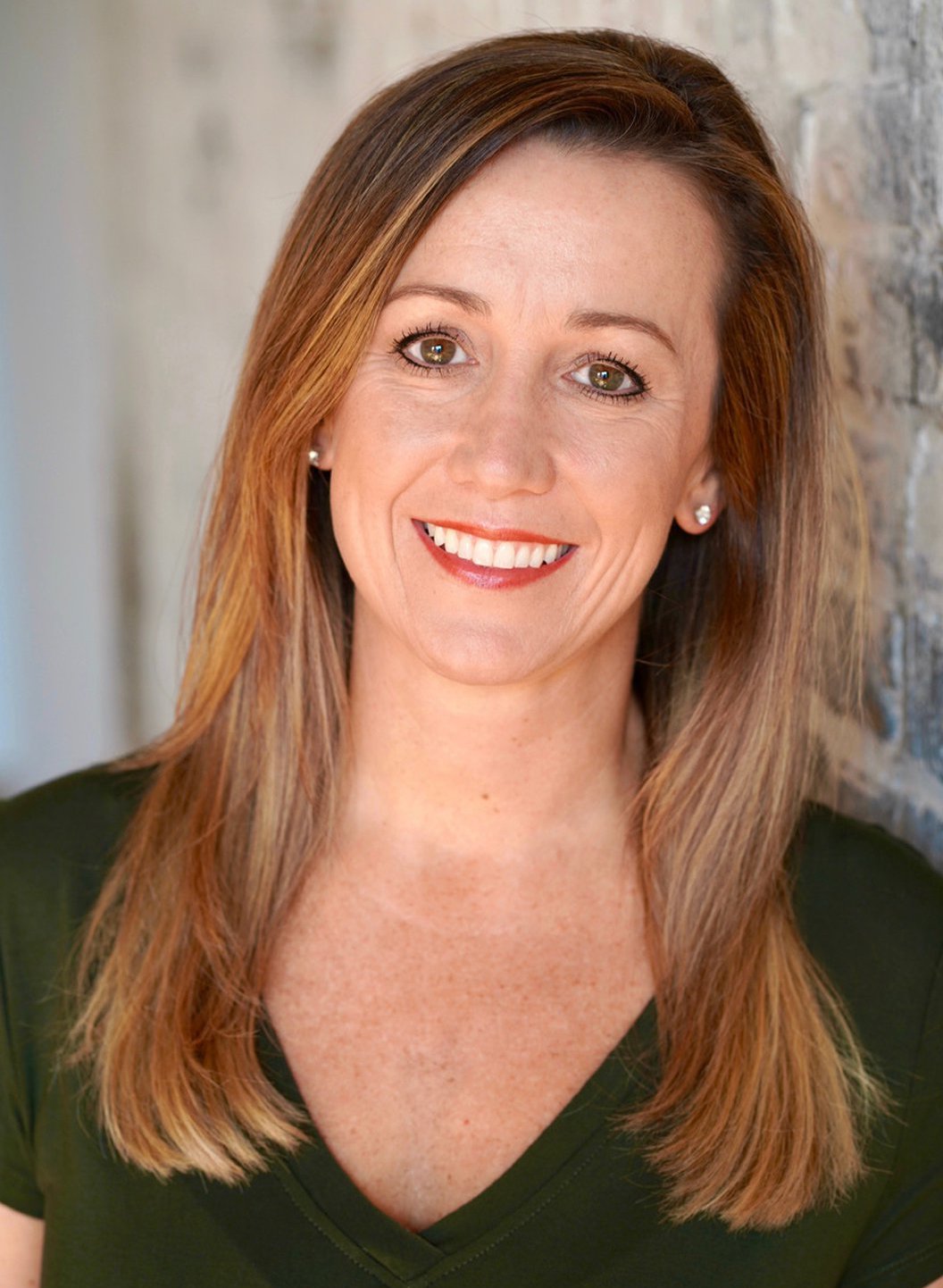 Kym Chambers
Kym Chambers Otto relocated to the Twin Cities after living in New York City. Kym worked as a professional actor/singer/dancer touring with the Broadway Tours Cats, Cinderella, and The Wizard of Oz. Other favorite theater credits include Guys and Dolls (Adelaide), Sister Act (Mother Superior), The Music Man starring Shirley Jones and Patrick Cassidy, Anything Goes starring Rachel York, Mame starring Loretta Swit, Annie starring Sally Struthers, Sounds of Music (Kansas City Starlight), Camelot (North Shore Music Theater), Cabaret (KC REP), Jesus Christ Superstar, Joseph...,Cinderella, and The Contemporary Broadway Songbook (Ordway CPA), Baby Case (History Theatre) 42nd St, Oklahoma, Peter Pan (Peter), Big: The Musical (Susan), and Mamma Mia (Tanya). Kym received a BA from St. Olaf College and an MA in Vocal Performance from New York University. Kym has sung with The St. Olaf Choir, The World Youth Choir (Estonia and Norway Tours) and Vocalessence. Kym is also a founding member of the 4 Women A cappella group "Chick Cheer" entertaining over the holiday season. When Kym is not performing she spends her time teaching private voice lessons, judging show choir competitions, and choreographing, and is a Lead Spotlight Evaluator for Hennepin Theater Trust's Theater Education Outreach Program.
Listen to Kym perform on Mia Sable's "It's Easy".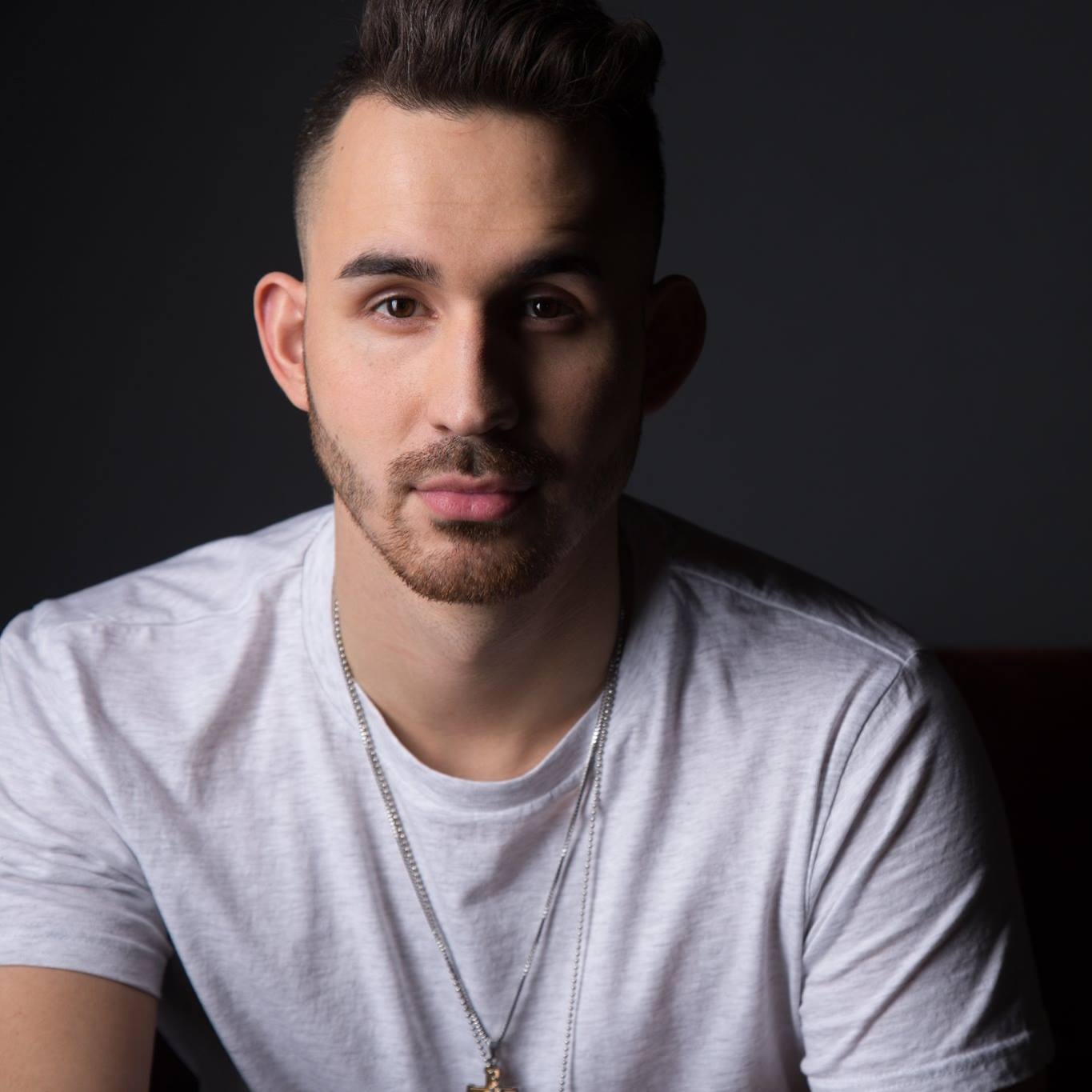 Chris Chavez
Chris has been a professional session singer and backup vocalist for live performances since college. He currently resides in Nashville, TN where he has worked on projects for EA Games's Battlefield series, Epcot's Closing Ceremonies in Walt Disney World, Taranda Greene, and many others. You can hear Chris's voice on recordings for the Gaither Homecoming Series, Ernie Haase and Signature Sound, The Legend of Zelda National Tour, and the critically acclaimed video game, Star Wars: Jedi Fallen Order. Chris is a Grammy and Dove award nominated producer and has toured all over the U.S. and Europe performing with various artists.
Listen to Chris perform in the medley "How Did I End Up Here/It's Always Been You".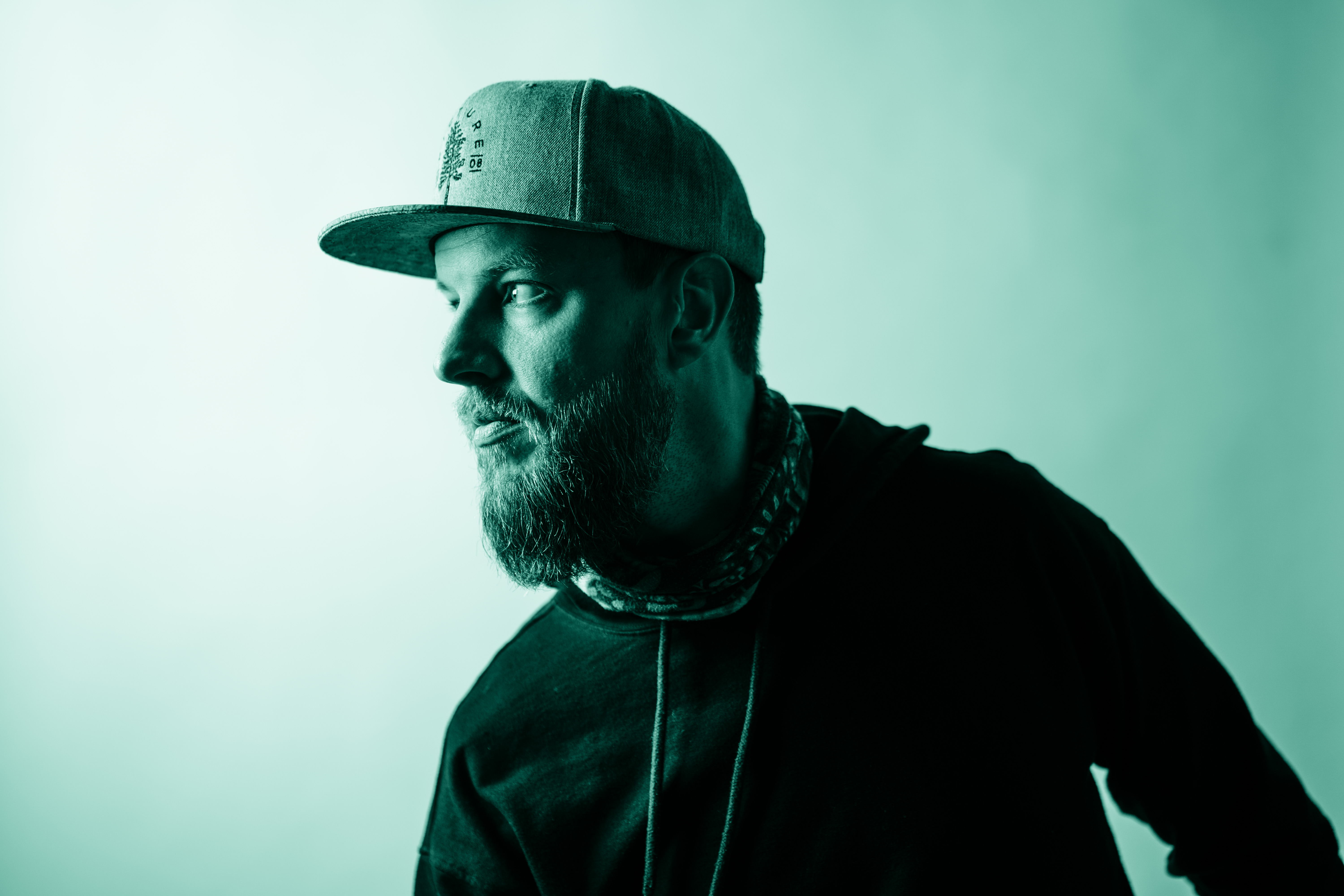 Dave Elwert
Dave Elwert is a multi-instrumentalist, songwriter, and producer from Columbus, IN. He graduated with a bachelor's in Music Business from Anderson University in 2006. Since then, Dave has toured with a number of artists both nationally and internationally. He is currently drumming for country trio, Runaway June, who just wrapped up their 2021 tour with country mega-star, Luke Bryan. When he's not on the road, he is writing, arranging, and producing music from his studio at home. He recently released an album called "BULLETS" that is available on Spotify, Apple Music, YouTube, Amazon, Pandora, etc.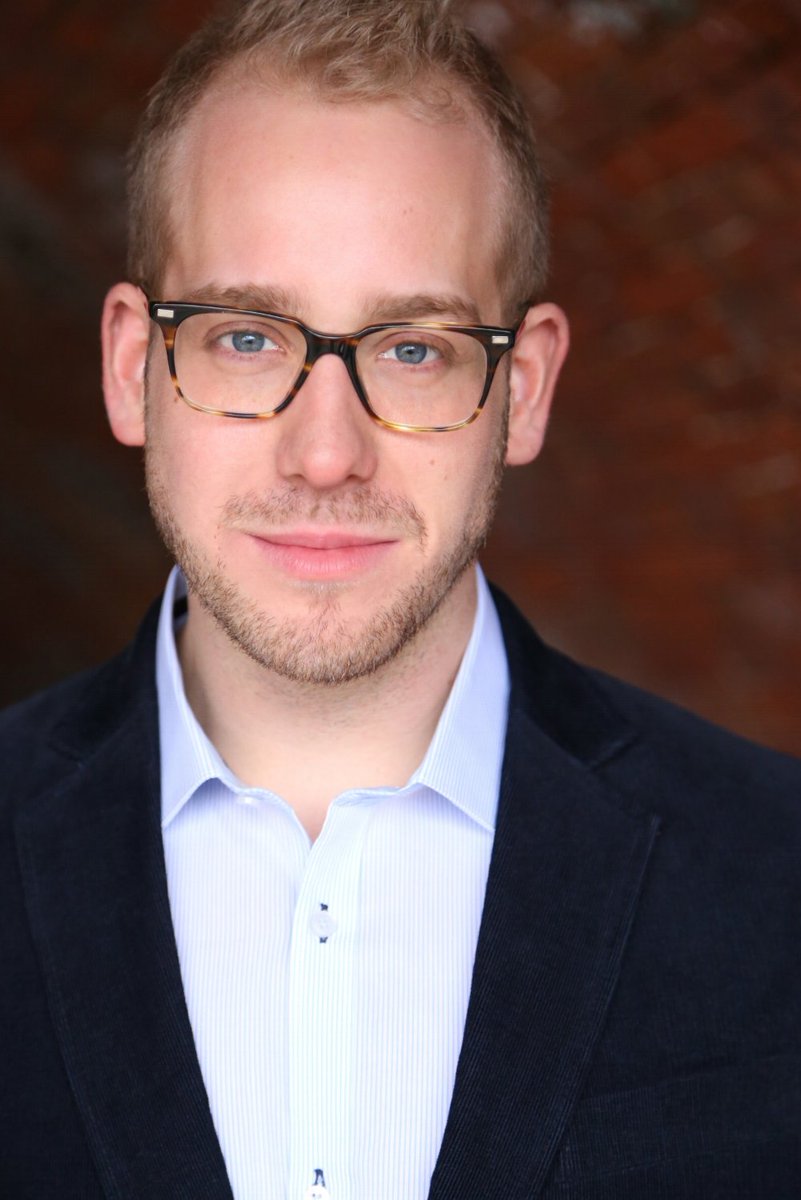 Daniel Greco
Baritone Daniel Greco is a Twin Cities based singer, actor, voice teacher, music director, worship leader, and songwriter. He holds degrees from NYU Steinhardt and St. Olaf College, and is also a proud alum of the Wesley Balk Opera/Music-Theater Institute. He has performed as a chorister in a number of Minnesota Opera productions, and his professional theater credits include projects with Nautilus Music-Theater, Theater Latté Da, Yellow Tree Theater, Minneapolis Musical Theater, and many more. An avid songwriter, Daniel loves to perform original music around town whether in a solo cabaret or with his band at Icehouse. He also leads worship at Mercy Vineyard church in NE Mpls. Daniel devotes most of his time to the craft of vocal instruction, and gives master classes and voice clinics throughout the Midwest in addition to having served on the faculties of NYU Steinhardt, St. Olaf, and McNally Smith College of Music. He maintains a private voice studio in Minneapolis.
You can hear Daniel singing the title role on the award winning concept album Van Winkle: A Folk Musical, as a featured vocalist on Here I Stand, a Hamilton-inspired hip-hop album, and on over 100 arrangement demos here on ShowChoirStock.com. On a more personal note, Daniel is a coffee snob. The only thing he likes less than bad coffee is no coffee. www.danielgrecomusic.com
Listen to Daniel perform on his favorite track--Craig Carnelia's "Flight."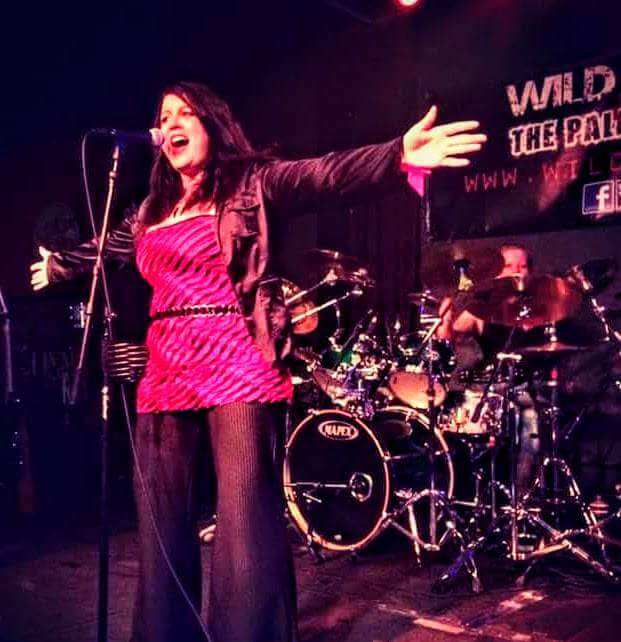 Angela Hardy
Angela is a proud alumna of the inaugural year (1999) of Bloomington Kennedy's Rhythm in Gold show choir. After many years of voice lessons and choir, Angela studied with a musical theater vocal coach to hone in a strong blend of belting and head voice that works well in many styles of music including rock, alternative, gospel, blues and R&B. She has been involved in countless theater productions and has sung lead vocals for a variety of original bands in the Twin Cities. She loves writing original songs and enjoys live performance as well as recording in the studio. With a strong pop belt reminiscent of Ann Wilson of Heart, she's featured on countless ShowChoirStock.com tracks, and she enjoys the recording sessions because they remind her of the fun times she had performing in musical theater and show choir.
Listen to Angela's favorite solo performance on Scott Alan's "Anything Worth Holding On To".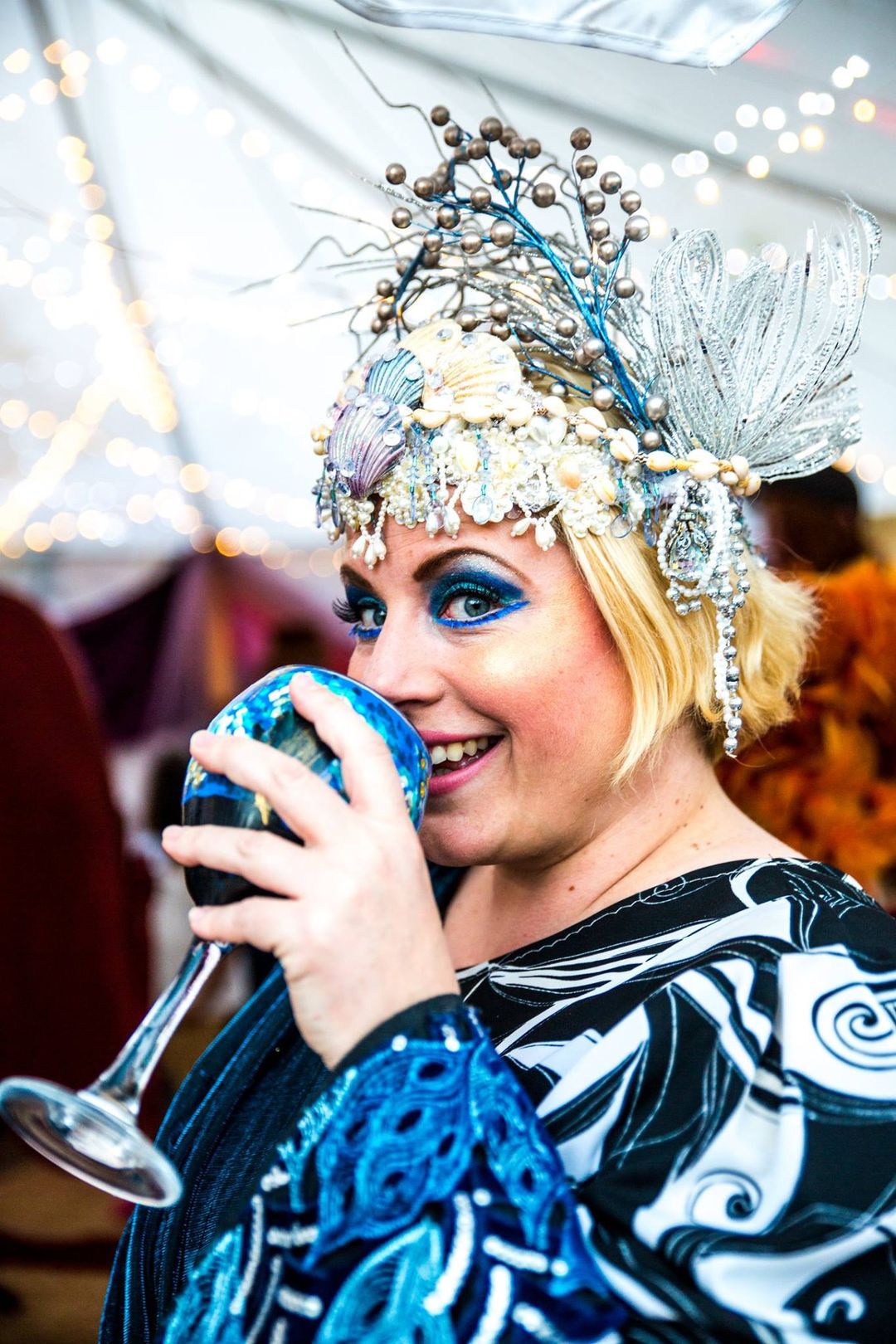 Jennifer Jennings
Jennifer Jennings is an award-winning actress, singer, and musical director based in Austin, Texas. Jen began her choral singing career as a junior at Westlake High School, but she was singing along to her Madonna cassette tapes long before that. Choir helped her learn to blend, a.k.a "not be so darn loud," and instilled a lifelong love of harmony singing (because that's all altos ever get to do).
While pursuing her B.A. in Psychology at the University of Texas at Austin, she had the immense honor of singing in the University Chorale under the direction of Dr. Craig Hella Johnson. He taught her to breathe, to shape, and to listen--lessons that have also served her well outside of the choir room.
Later, she discovered her natural belt and gravitated toward Janis Joplin, Bonnie Raitt, and Susan Tedeschi to further her education on squeezing every last emotion out of a line of music. Musical theatre followed naturally, and Jen always requests to play the villain or the comedienne. She has recently discovered her new passion for music direction at her home theatre, The Vortex, as it marries all of her experience and skill into one glorious, terrifying experience. As fate would have it, Jen played a lead role in a play written by Anita's aunt, and when Anita came to a performance and heard Jen sing, she immediately asked Jen to join the ShowChoirStock.com creative team! Jen's husband, James, and daughter, Selah, are the reason she is perpetually, annoyingly joyful.
Listen to Jennifer's favorite solo performance on Lauren Daigle's "Rescue".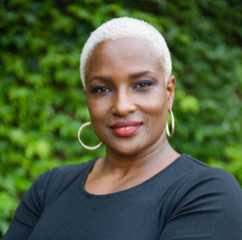 Tamala Lacy
Tamala Lacy (Ms. Tamala) has been performing onstage in various capacities for more than 20 years. Acting roles include Nina in the play "The Royale" at The Yellow Tree in Osseo, MN; choir member in "The Amen Corner" at Penumbra Theater in St. Paul; T-Anne and three other minor roles in the full-length comedy "Anton in Show Business" at Mounds Theater in St. Paul. Other performances include the one-woman show "My Left Breast" by Susan Miller and produced by October Journey, and as Ruth Younger in the Alchemy Theater production of "A Raisin in the Sun" by Lorraine Hansberry. She occasionally performs as a lead and background vocalist in local R&B and rock cover bands in Minnesota.
Listen to Tamala's favorite solo performance on Robin Thicke's "Get In My Way".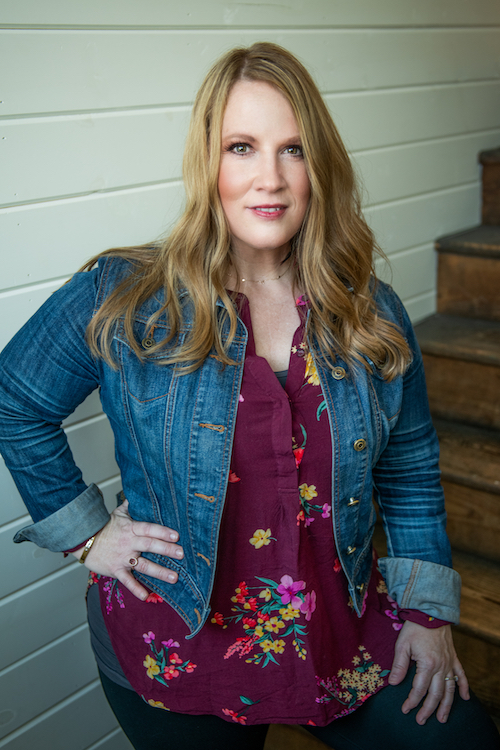 Heather Lake-Bays
Heather Lake-Bays is a first call studio singer in the Indianapolis and Nashville, TN area where she records voice-overs, jingles, choral demos, film scores, video game scores and label projects. Her versatility and experience have given her the opportunity to work with many significant artists and companies over the years, including Hans Zimmer and his company Remote Control Productions, Disney, Disney Imagineering, Sight and Sound Theaters, Sandi Patty, Bill Gaither, EA Games, The Indianapolis Colts, The Indianapolis Pacers, The Indianapolis and Carmel Symphony Orchestra and many others. Her voice has been most recently featured in the largest musical project Disney has undertaken: The Epcot evening fireworks Spectacular, Harmonious. She is also featured in the "The Magic Is Calling", Disney's 50th anniversary national commercial and theme song. Heather also has a home studio where she records vocal tracks for arrangers, musicians, and educators, as well as background vocals for studios nationwide. She is thrilled to be able to record many ShowChoirStock.com arrangements and work with Anita!
Having finished a Music Education degree in the midwest in 1995, another passion of Heather's is working with high school show choirs and choral departments around the country.  She is in high demand as a judge and clinician for many of the best programs in the nation including premiere programs in Iowa, Indiana, Connecticut, Massachusetts and Illinois. When she isn't busy hustling in a music career she enjoys time with her two grown daughters and husband, Dave. www.heatherbaysmusic.com
Listen to Heather's favorite solo performance on Beyonce's "End of Time".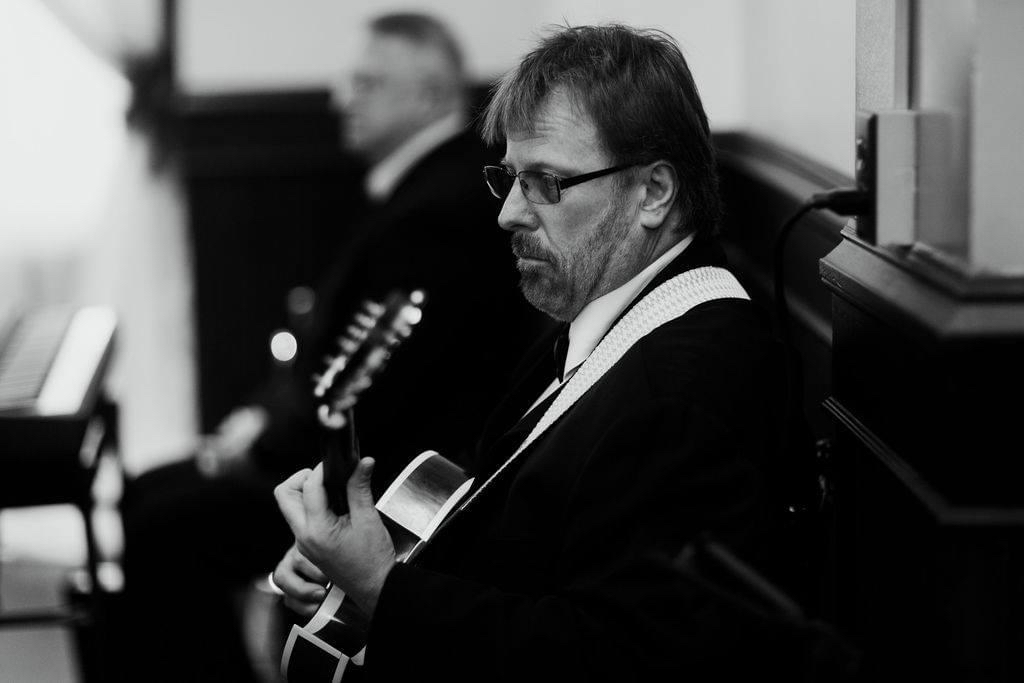 Paul Leithold
Paul Leithold is a musician, business owner and consultant specializing in guitar, MIDI, and arranging. He received his Bachelors of Music degree from the University of WI Stevens Point. Paul is a regular in the La Crosse area music scene as a free-lance guitarist, and plays regularly with The La Crosse Jazz Orchestra (big band), Double-Take (classic rock), The Crosse Section (jazz, funk, blues quintet), as well as being a regular church worship musician.
Paul does selective subcontracting work producing top quality accompaniment tracks for clients including ShowChoirStock.com. He has a day job as co-owner of Leithold Music in downtown La Crosse, WI.
Listen to Paul's killer guitar feature on Mammoth WVH's "Don't Back Down".
Jerry Parker
Originally from Denver, CO, Jerry has been living and performing throughout the Twin Cities for the last 20 years. He started out in the Edina Summer Theater program back in 2002, and soon advanced to the professional level, performing at local Twin Cities venues such as Stages Theatre Company, The History Theatre, and the historic Pantages Theater as a cast member in the Hennepin Trust Production of "Hair". As much as he loves musical theater, live music is his main passion, and he's taken on many lead vocalist gigs over the years, leading up to his current identity as frontman of the funk band Sumo Seven, and co-leading the jazz combo J Train Jazz with Anita. He also enjoys singing with the praise and worship team at All God's Children in South Minneapolis. You might also run into him on your next Delta flight — he's been a flight attendant for the airline for over 14 years! Whether it's a funk, soul, gospel or R&B track, Jerry always delivers with his incomparable improvisational skill and mastery of style!
Listen to Jerry's favorite solo performance on "Don't Nobody Bring Me No Bad News".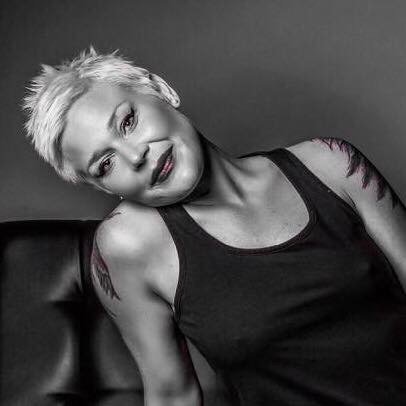 Andra Suchy
With a self-described musical dexterity as "Farm to Metal" and coined the "Diva of the Dakotas" by A Prairie Home Companion, North Dakota native Andra Suchy as been thrilling audiences around the globe for decades. She is particularly honored to pay homage to the Queen of Soul Aretha Franklin, who for more than five decades made an indelible contribution to popular music and culture.
Classically trained and a veteran of musical theater, this guitar-playing singer moved to Minneapolis in 1996, and has since made a name for herself as one of the finest vocalists around. In addition to being a regular performer on A Prairie Home Companion, Andra has performed around the world, sharing the stage with artists like Brad Paisley, Mindy Smith, Emmylou Harris, Chris Thile and soprano Renee Fleming. She has recorded with a wide range of indie, rock, blues and folk acts, including The Honeydogs, Jonny Lang, Peter Ostroushko and Soul Asylum's Dave Pirner.
Listen to Andra perform on Scott Alan's "The Distance You Have Come".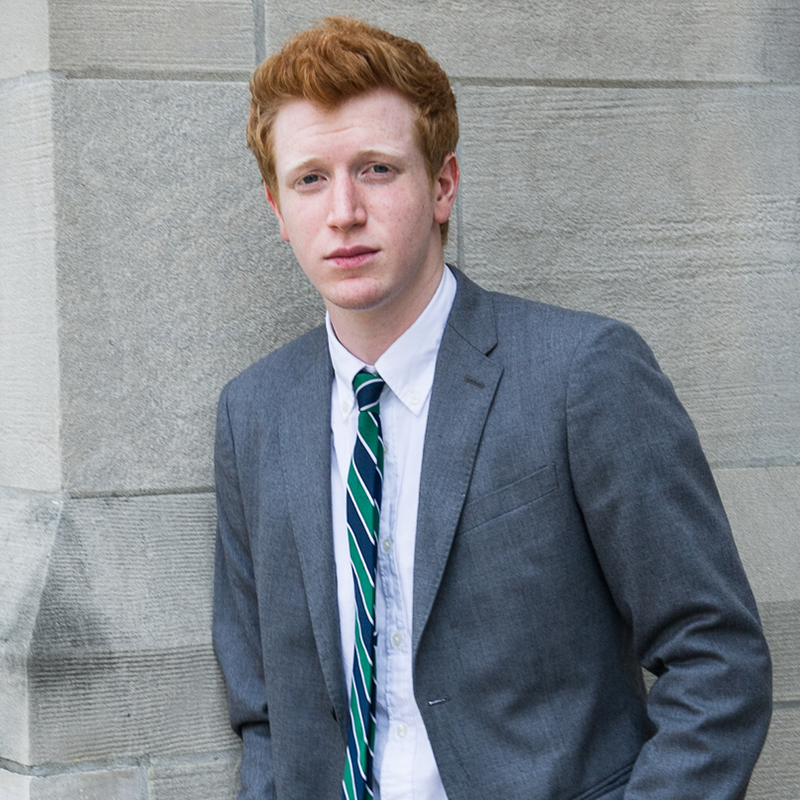 Ben Wexler
Ben Wexler is a New York-based songwriter. He trained through the New Dramatists' Composer-Librettist studio, the BMI Lehman Engel Musical Theater Writing Workshop, and was a Dramatists Guild Fellow. He holds a B.A. in Music Composition from Yale University. He is a recipient of the 2019 Jonathan Larson Grant, The Jerry Harrington Award for Creative Excellence (2013, BMI), a finalist for the 2018 Fred Ebb Award and 2019 Richard Rodgers Award. He is the founding artistic director of the Broadway Advocacy Coalition, awarded a 2020 Special Tony Award. His work has been performed by Billy Porter, Idina Menzel, Victoria Clark, Tituss Burgess, and many more.
Ben is the Founding Artistic Director of the Broadway Advocacy Coalition, which works to dismantle systemic racism through the power of storytelling and the leadership of people directly affected. He is a teaching artist for Lincoln Center's Songwriting in the Schools program. In the show choir world, Ben is well known for his inventive original music written for choirs across the country. His songs and wonderfully creative complete shows are found here on ShowChoirStock.com, and his voice is featured on the demo tracks as well! www.benwexler.com
Listen to Ben perform on his original song "Two Directions".